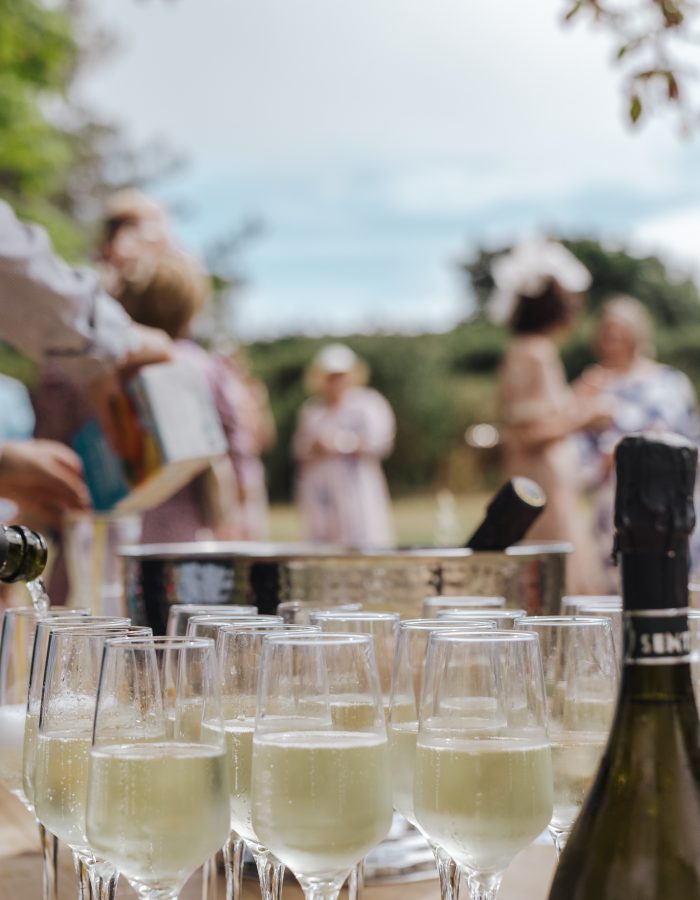 What Our Guests Think
WOW! What a weekend!
And just like that our time at east Afton has come to an end.

Thank you to East Afton and Mel for the best venue ever, to food, to the drinks, to the atmosphere. It was just perfect

The most perfect venue for a wedding. All three barns are just beautiful. The staff are so friendly and accommodating. The food was to die for. The atmosphere was just wonderful and all our guest came up to say that our wedding was so calm and peaceful.

Our ceremony in the old barn is all I dreamed off. The service from our celebrant was the most beautiful thing ever. Mel was so helpful making sure that all the last details were sorted.

The house is stunning. We had a great movie night on the last night before we had to go. The rooms all clean and tidy along with most rooms being very spacious.

If you ever do get engaged please book East Afton farm house because they have made our day everything we wanted

- Millie & Jack
A dream wedding made perfect by a dream team
East Afton is a venue of dreams and we couldn't wish for a better setting to celebrate our wedding with friends and family. Every guest would say the same! The farmhouse accommodation on offer, including piglets, modulogues and Tapnell Manor, were incredible and made the weekend even better! Cosy fires, large rooms, modern en-suites and country-style decor was a stunning backdrop for getting-ready photos.

You absolutely cannot fault the staff - every one of them is fantastic! No wedding request was impossible or a challenge for Mel and Chloe - and they went above and beyond to ensure our day was perfect. Kevin's catering team was phenomenal too. Not to mention the delicious canapés and food throughout the day!

We can't recommend this wedding venue enough - it has everything you need and more! Every couples' wish and personalised touch is possible at East Afton!
- Leeanna & Andy
East Afton Farmhouse is the perfect venue for a wedding
East Afton Farmhouse is the perfect venue for a wedding. The setting is beautiful and so flexible that you can create your own dream day.

We booked our wedding at short notice and took advance of a micro package Afton were offering where several services were included for the price including the catering for the wedding breakfast and a few hours of photography. We saw this as a bonus as it saved another job of securing various suppliers for the required date and bringing it all together. I was hesitant at first as many vendors would cut costs here with what was being offered in order to make more profit. I shouldn't have worried as each supplier provided by East Afton was faultless. Our food was supplied by Kevin Hendy and was phenomenal, we opted for canapés and a grazing table for the evening in addition to our main meals and have had nothing but compliments on the quality of ingredients, the flavours and how delicious it all was. I have even enquired with Kevin about cooking for us for our first wedding anniversary. Similarly our photography was done by Little Isle Photography, another included supplier. Little Isle are a husband & wife team that got married at Afton themselves and Sam came to do our photos. The photos we have received so far are gorgeous & we hate photos or ourselves!! Once again I've had nothing but praise from my guests about how polite and personable Sam was throughout the day which is lovely to hear.

We also had a few vases of flowers included as part of our package by the newly established East Afton Blooms. Jo turned up to discuss with me the day before our wedding whilst setting up and was just wonderful. She agreed to do a small cluster arrangement on an arch for us instead of physically putting the flowers into vases and it was just the perfect touch for where we had our ceremony. Once she'd visited and dressed the spot I felt very at ease. I wouldn't hesitate to recommend using East Afton Blooms for all your flowers, I wish I had, Jo's flowers have lasted a lot longer than my other flowers from another florist and I'm subsequently enjoying them at home. I also just found her very friendly and easy to work with as she listened to what I wanted. I think Jo would be great to work with for all your floral needs for the day; don't hesitate!

Lastly, the best thing about East Afton is Chloe and the team that support her in running the venue. Chloe made sure our day was perfectly executed and went above and beyond in what she did for us. She is an exceptionally efficient and eloquent woman who is a huge asset to East Afton Farmhouse. All of the team are polite and helpful and can't do enough for you. When you book with Afton you can be assured that you are in very capable hands. If I was lucky enough to hold an event again I would definitely look to work with Chloe and the team as their expertise and experience are second to none.

- Holli-Rae & Scott
Thank you!
To all who contributed to our wedding!
When we first visited we knew straight away that East Afton was the venue for us. We fell in love with everything and when Chloe explained the plans for the new barn, it sealed the deal.
The planning process was made easy knowing that Chloe was at the end of an email to answer our 4,000 questions. Nothing was ever too much hassle.
We decided to hire the venue only and bring in all of our fabulous suppliers. The Isle of Wight has so many amazing suppliers we were completely spoilt for choice, however each and every supplier said how much they love weddings at East Afton when we booked them!
We knew we wanted a relaxed day and wanted our family and friends to enjoy The Island. We spent as much of the day as we could outside enjoying the beautiful grounds, The Events Co hosted our cocktail hour with Pimms, Hugo cocktails and beers, then for dessert we had ice cream in the courtyard. We were so lucky with the weather, the day before we had rain pretty much all morning, but come the wedding day we had gorgeous sunshine all day, with a few guests finishing the day slightly pink! We shared a few moments during the day to watch our guests enjoying themselves, these are moments we will never forget.
When we arrived at the venue on the Thursday we had a quiet meal with family. On the Friday we thought it would be mayhem, however, sitting with Chloe and Mel at lunchtime we realised everything was in their hands and we were able to enjoy the venue with our family.
Mel was our co-ordinator on the day and she is EPIC. Not only is she lovely, she is a person you can trust in an instant. She took control of the day, made any and all decisions and let us enjoy our day. Most importantly she always made sure we had a drink in our hands – this was so appreciated after the ceremony!!
Everything about East Afton Farmhouse is a dream, the setting, the farmhouse, the barns, the vegetable garden, the closeness to Freshwater Bay, but most of all, the staff. Thank you for giving us the best weekend of our lives. We made memories that will last a lifetime with all of the people we love. Thank you for all of your help in making sure our first day as Mr & Mrs Fowler was the greatest!
We hope that our paths cross again, we will definitely be visitors of the Snug some day and we hope to catch up with Chloe and Mel!
- Andy & Ellie
The Perfect Weekend!
Well what can we say! Chloe, Mel and the team are absolutely phenomenal people and our big day went perfectly all thanks to them. We couldn't more grateful for everything they did and contributed, it really was the best day ever!

Chloe and Mel ensured our day went without a hitch, checked in throughout our stay and the day itself to ensure it was exactly as we wanted, answered every single question over the year preparation and kept me sane when I thought everything was going wrong!

They make you feel like your wedding is the only one in the world that matters and personalise everything to your preferences.

To say the East Afton team are superstars at their jobs would be an understatement, as it was all made possible from their expertise, professionalism and patience.

East Afton is the most idyllic venue and setting and we are so incredibly lucky to have had our wedding here.

Thank you again for everything, we just wish we could do it all over again!
- Jade & James
Best wedding venue ever
We got married at East Afton and had the most incredible few days. Chloe was great with all the communication on the run up and Mel was on hand during the day. Mel was absolutely incredible and we can not thank her enough. The day ran perfectly and it was all down to her!!

The venue it's self is unbelievable, equipped with everything you need. The perfect location for a weekend of fun. We wish we could relive the 4 nights we stayed there as we absolutely loved it. Thank you Mel and Chloe for everything.
- Katie & Ash
Best wedding venue ever!
Honestly where do we start! We had the most perfect wedding day ever, this venue really is a dream! I can't thank Chloe & Mel enough for everything!

We first booked the venue towards the end of 2019 and Chloe was amazing throughout the whole planning, nothing was ever too much trouble was always there to answer any questions and to help out with anything we needed! We really couldn't of asked for anyone better to help with our day! On the day Mel was on hand to help out and again she was amazing!!! They really offer the best service, so thank you both so so much!

The house is beautiful, clean and perfect for all you and your guests to enjoy! In our opinion it's worth every penny you pay, as you can enjoy the whole venue at East Afton from the moment you check in. Chloe was very attentive from the moment we checked in making sure we are ok and have everything we need but also leaving us to it to enjoy our time, the perfect balance.

We had our dream wedding at this venue and we couldn't have asked for anything more! Thank you again! Highly recommend!!
- Liv & Danny
Our perfect day
We can't thank Chloe and all the staff at East Afton enough for their support, hospitality & professionalism.

The venue is spectacular, all the finer details were executed exactly as we had been planning with Chloe for 18 months, and we truly can't fault anything at all. Kev prepared a gorgeous meal & evening buffet, the staff were professional & friendly, the recommendations for band & DJ couldn't have been more right for us.

We had the most amazing & perfect day, memories that we will cherish for the rest of our lives.

Thank you again & hope that we can come back for an anniversary or two!
- Zoe & Martin
Amazing place for our wedding
We couldn't have picked a better venue for our wedding, we knew as soon as we saw it that was where we wanted to get married. The location is stunning with fantastic views and the grounds are beautifully kept and looked amazing with trees in blossom. We loved the charm of the rustic barn where we had our ceremony and the modern barn was perfect for our small wedding of 20 people.
The farmhouse and annexe are simply gorgeous. All the rooms are beautifully furnished, very clean and comfortable and well equipped with everything you could possibly need during your stay. It was the ideal space for getting together with our wedding party the night before and the cinema room was a big hit with everyone!

Chloe, Mel and the rest of the team were incredible from start to finish. The organisation and communication with Chloe leading up to the wedding has been brilliant throughout and everyone worked so hard on the day to make our day amazing. We really did have the most perfect day - thank you so much!
- Elaine & Simon
Best wedding venue & family getaway location!
Upon our first visit out to East Afton we instantly fell in love with it as the location for our wedding.

The rural setting, beautiful house and its capacity to have all of our family and closest friends staying within the house and the annexe was amazing.

The booking process, communication (especially when dealing with the uncertainty due to covid) made a huge aspect of our wedding and staycation stress free.

Chloe was incredibly helpful and informative - but also relaxed and made us feel like we had a huge amount of flexibility… Something that as a wedding venue was really important to us.
The house itself has everything you could need, with beautiful en suite bedrooms making room selection easy as everyone was a winner! The cinema room in particular was a highlight for our niece and nephew. The added bonus that we could bring the family Labradors away was the icing on the cake.

The new additional barn was absolutely perfect for our size of wedding and the aesthetics of how new integrated with the traditional aspects of the house and old barn worked perfectly.

We could write so much more about how perfect the house was as both a wedding venue and also a group getaway - but we would be here all day.

Thank you so much.
- Ellie & John
The perfect place for our wedding
East Afton Farmhouse was the perfect place for our wedding – from the moment we saw it we thought it would be great but what really made it extra special was all the help and support that Chloe and the team gave us both in the run up to the wedding itself and then across the weekend.
Having the site for four days was incredible and meant that it felt like we were hosting our own mini-festival. Chloe helped us arrange accommodation and transport for all the guests across both Afton and Tapnell Farms so that everyone was staying within walking distance of the venue. She was able to answer any questions our guests had (however many and however stupid!) and that made the whole process so much smoother and took all the stress away from us.
Chloe and the team liaised with the suppliers and vendors so that the delivery and set up process was super smooth and even when the weather on the day refused to play ball the guys seamlessly moved everything inside so the guests didn't even notice. In fact, when there weren't any staff to support the BBQ on the Sunday Chloe came down and served drinks herself – we're starting to wonder if she even sleeps!
On the day, Mel and her team were completely on top of things and it meant we were able to just relax and enjoy the day. Every little thing that needed sorting was done without fuss and Mel did it all with a huge smile on her face. We couldn't have done it without her and the calm, organised manner which she dealt with anything that came up on the day (even when we had a last minute change of plan and wanted something different) was amazing. We can't thank Mel more for all her hard work!
Kevin and the team at Seasoned Kitchen were amazing and everyone loved the food. Having such a good in-house option made such a difference and the experience was seamless. Kevin even came to our accommodation on island when we were visiting to let us sample all the food we were going to eat. The whole process from start to finish was flawless and Kevin even catered our BBQ on the Sunday and when we ate all the food rustled up some more chicken and sausages to feed the hungover guests!
We couldn't recommend East Afton and the team more as the place to hold the most perfect wedding. Guests of the wedding have already asked for contact details to come back for holidays and we will most definitely be back to visit soon. Thank you so much Chloe, Mel and team for everything you did, all the help and advice you gave us and for making our wedding weekend better than we could ever have hoped!
- Rosie & Paul
The Wow Factor
We couldn't have asked for a better wedding than what we had at East Afton Farmhouse.

The whole wedding was absolutely amazing and that is all down to Chloe, Mel and all of their staff who couldn't of done anymore for us if they tried.

The venue was faultless! Beautiful bedrooms, surroundings, entertaining space and the cinema was a massive hit for the large amount of children that we invited!

Chloe was so organised and helped us so much with the planning especially leading up to our big day. We couldn't have planned the finer details without her.
Mel was just absolutely lovely and went over and above for us and all of our guests. She was so friendly and worked very hard to make everything so special. Everyone commented on how lovely and helpful she was.

Alongside Chloe, Mel we cannot thank enough our photographer, Jess Lyon @jessyonphotography who absolutely amazing on the day and clearly knew the venue very well as she got the best shots and was made everyone feel so comfortable.

I cannot recommend this venue enough. It made our wedding so special and definitely gave it the wow factor.
- Charlee & Luke
Above and Beyond
The phrase 'above and beyond' is so overused but it's the only way we can describe how we feel about you all. The day was so perfect but that was so much down the dedication and love you have for what you do and making weddings perfect for your couples.
During the planning process, no email was too much for Chloe and no request too weird, everything was about making our day right for us, and despite living on the mainland we always felt very involved and up to date on everything. You greeted us like an old friend when we arrived for an open day and the wedding setup, and you did everything you could to get us into the venue/accommodation as early as possible and we appreciate everything you did so much. You remained so calm throughout and we really noticed how much you wanted to make our day feel unique, we could see a conscious effort was made by you and all the team not to mention any other weddings that had taken place at the venue. and we both thought that was a really smart, and thoughtful touch.
Mel was a superstar from the moment we met on the Tuesday, it was like we'd known you for years. We will be forever impressed with your memory for random Spotify playlist names and your ability to be 'there' exactly when we needed you, amazing example was during our canapé time, Megan was just chatting to her friend and said 'oh, I wonder where my engagement ring went' and Mel you popped out of nowhere, box open, and said 'here you are'. You and your team were a joy from the start to finish of the day and you thought of literally everything before we'd had time to think it.
We're really sorry we don't remember the names of the other people working that day, or all the amazing maintenance/housekeeper teams but please pass on our thanks to them, everyone was so kind and welcoming and did their jobs immaculately!! Shout out to the maintenance guy in the van who saw me in my wedding pyjamas on the morning of the wedding and asked me if I needed anything taking down to the venue!! Little touches like that mean so much! You have all built an amazing community at east afton/tapnell and we feel very lucky to have been a small part of it for our wedding day!
The love you all have for the venue shines through and we feel so grateful that we found east afton and you guys to make our wedding happen and we will never forget everything you all did.
- Megan & Rich