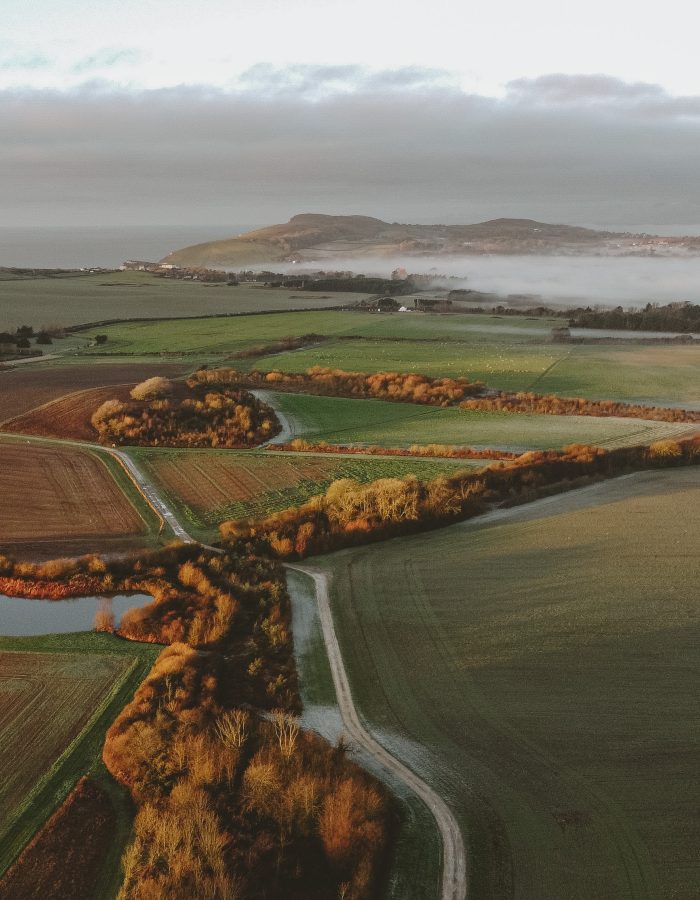 Sustainability at East Afton
Mirroring our sister farm, Tapnell, sustainability is very important to us...
Our constant and enduring ethos (echoed by most in the farming community) is that each generation passes onto the next, the farm, land, property, and business, in better health than when they started.
Here are some ways in which we have taken decisive action on green environmental practices and social and ethical choices at East Afton Farm:
- We use solar panels to feed the electric in the new Events Barn and kitchen.
- We use an air source heat pump to heat the main events barn, which is effective and efficient.
- Everything, where possible, is recycled or repurposed, such as the bar in the new Event Barn, which is made from the timber of the original barn beams. And the crittall windows behind the bar are made from the original windows in the workshop - that now holds the kitchen and facilities.
- We also uncycled a used container to create 'The Snug' accommodation.
- We only use LED lightbulbs & eco-friendly cleaning products.
- We discourage the use of single-use plastics - straws, cups, plates, cutlery, at our events.
- Crops grown on Afton Farm are used at the Islands Anaerobic Digestion Plant.
- We plant trees where we can.
- We support local businesses where possible.
- We have generated full time and seasonal employment.